Executive Coach | From a Fear of Connection to a Transformed Coach:
HOW WE HELPED CRINA TO NICHE DOWN AND LAND IDEAL CLIENTS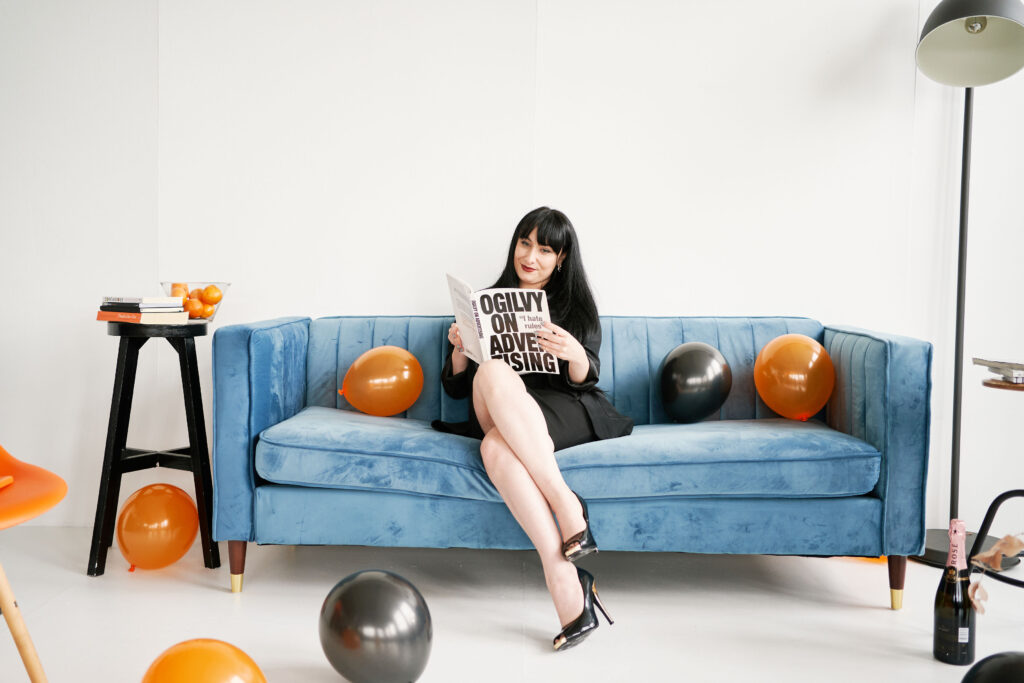 Before:
"I wasn't happy with the alignment between my work and my website or my logo (…) I knew I had to do it. But I just couldn't see it and focus. (…) I had no clue, even what made sense in the past like the need to meet people, I couldn't do it."
After:
"Considering where I am now as a result of just our work, that's worth triple the money.
I got some of my best clients from you and the courage to connect with people. And being unapologetic to ask for the money I deserve, and people are happy to pay in this case. That didn't happen before.
I have clarity on the client I am serving and pain points they have and you helped me put them to work in a way clients will resonate with it."
Crina A.
THE CHALLENGE
When we were first introduced to Crina by a common connection, she was stuck in a conflict of options. A coach with a strong corporate background and a book in the works, she had been attending different workshops in the coaching space. Still, Crina was struggling with clarity and needed help with her online identity. She also had a fear of connection that kept her from finding new clients. She also had mindset blocks and pricing problems. 
Crina wanted clarity around her core offer and ideal client profile. 

In short, a lack of clarity and a conflict of options can make you indecisive and stop you from taking action.
THE SYMPTOMS
Crina wanted to niche down her coaching career but couldn't decide which direction to choose. She couldn't identify a unique selling point and was unable to focus her marketing efforts. 
She was not proactive in getting clients and was just waiting for opportunities to come her way which wasn't working out very well for her.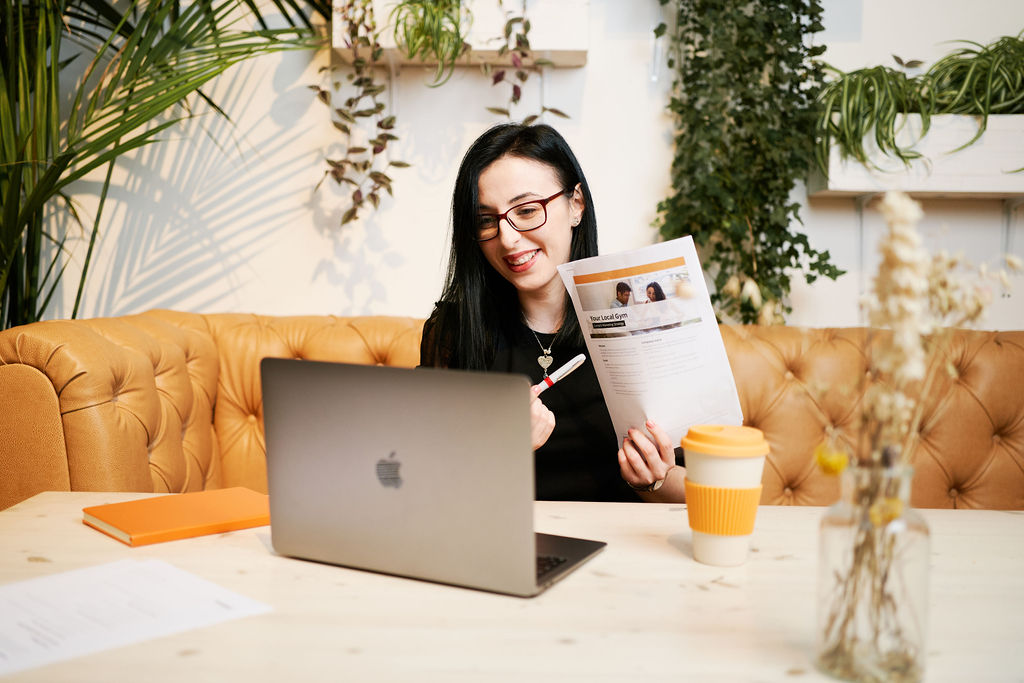 I got so much more than the marketing stuff.  I got people who were really able to see through me and see the good I wasn't able to see and uplevel it.
I got two experts really focusing on saving me from the hole I was in.  I felt the constant support and it was unbelievable because the way you structure your work is like you pay something, but then you get 10 times more.
Stage #1 
The first step for Crina was getting clarity on different aspects of her personality and career. We had to dig deep to find the connection between Crina's extensive experience and her brand identity. 
During this process, we unveiled mindset blocks, fears and beliefs that prevented her business from growing. She had created barriers around herself and didn't feel comfortable about connecting and selling to people. 
"When it came to finding new clients, in a very strange way, my mind was blank. (…) I appreciate your pushing me to go out there and get my clients and the stretch to go to that level of 'oh my god, how much I should price'. That was amazing. So that is the biggest life shift."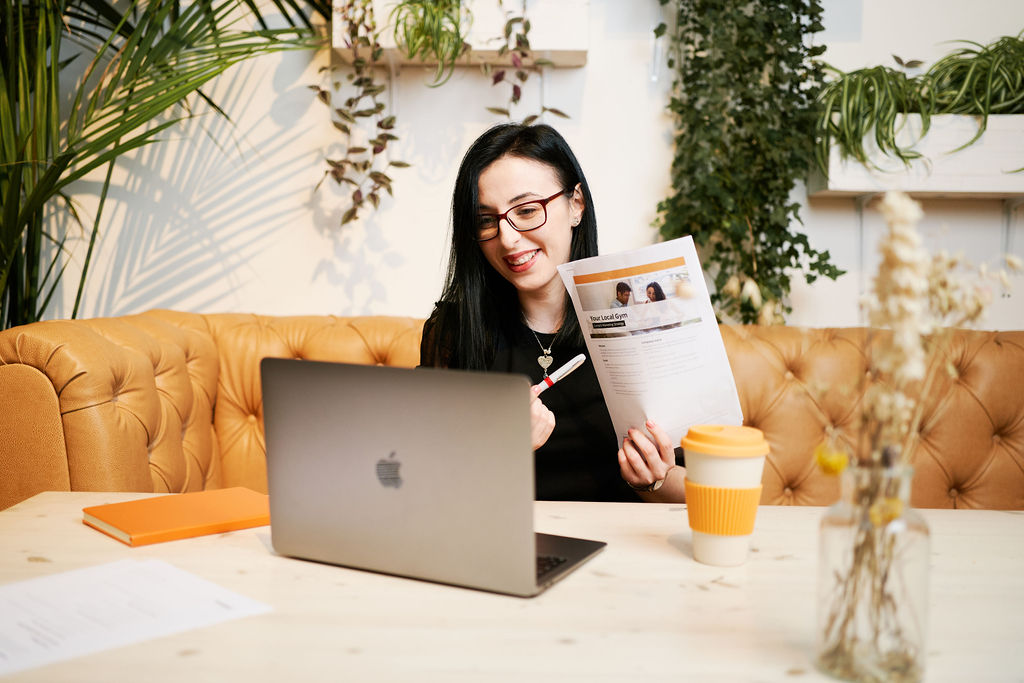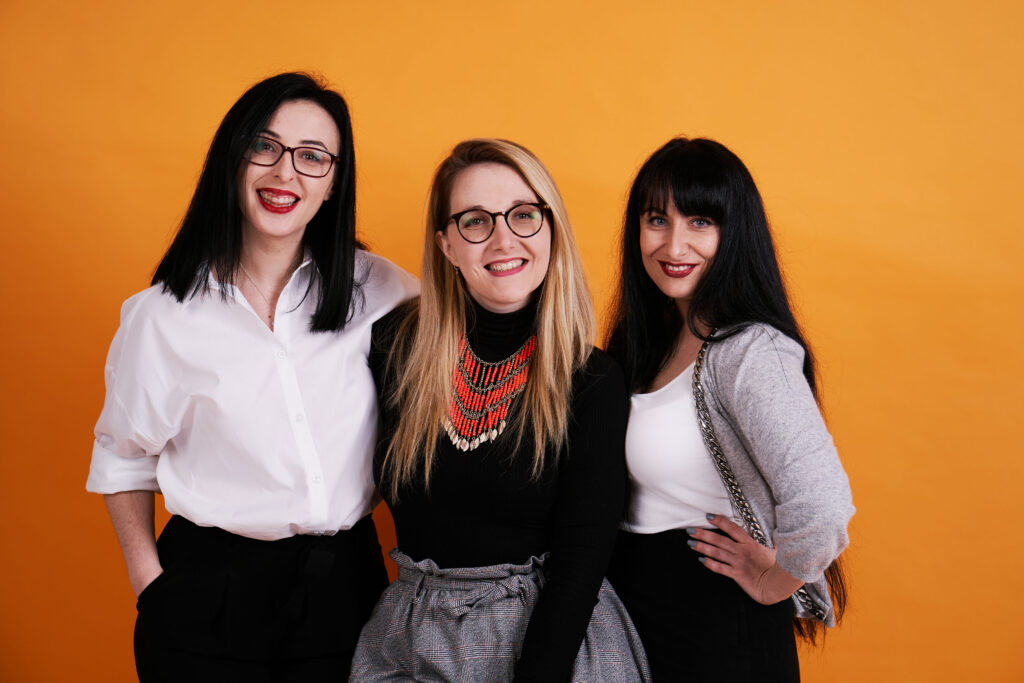 Stage #2
What started as identity work for Crina soon evolved into something much bigger. 
We created a

tailored strategy and action plan

for her. 

We addressed her belief system and challenged her behaviour patterns. 

We equipped her with new perspectives and tools that enabled her to take different actions.


Identity work is a very intimate process because of the discoveries we make along the way. In Crina's case, it was a mix of gentle questions and firm directives, essentially telling her what to do. 
"I appreciate your honesty, and the Straight Talk, like the no BS, and really telling me what I was doing wrong. That really helped me."
 We had to adapt our tools and knowledge to her specific situation, to give her something that worked for her in that specific moment.
"There are several templates out there and people who sell courses (…) The one-to-one sessions with you really kept me on track and I got all the guidance I needed. 
I doubt I would have been able to do this on my own because you get overwhelmed with lots of templates."
Stage #3
Digging deep into Crina's life experiences we crafted a clear, powerful brand identity. 
We addressed mindset blocks by giving her new perspectives, rewiring her beliefs and giving her resources to use. 
We put together a tailored selling plan that makes Crina feel comfortable and safe.
We showed her how to conduct client communications so that she was effectively representing her business. 
"I got powerful questions to really shake my identity when I was attached to a bad identity about myself. When I didn't know what to do, I had the tools I got from you. 
Knowing that I can totally trust you and just focus on a structure and take all the steps was a massive, precious, pressure relief."
Thanks to our efforts and identity work Crina is now working on creating her signature program: a group coaching for women in the corporate world. 
She has opportunities in the pipeline for exciting coaching projects with international organisations.
She is also in the final stages of writing the book.
Our collaboration doesn't end here, we have discussed plans to help Crina expand her client portfolio. We will be supporting her in converting ideal clients and closing powerful partnerships.
Working with us brought tangible, transformative results for Crina:
→ Overcoming her fear and connecting with potential clients
→ Ideal clients that pay her very well
→ The motivation, confidence and energy to take action.
→ Conducting sales conversations
→ Clarity over her identity, ideal client and unique selling point
→ A solid brand identity document that she can now reflect in her online presence: website, social media, PR and visibility initiatives.
→ Confidence in her pricing 
"When you invest in a marketing agency, you gain your time and your peace of mind. You give what you're trying to figure out to somebody who can do it for you. And you can focus on what you are best at instead of trying to do everything and ending up doing nothing instead."
Crina was glad he chose The Orange Notebook! She loved:
→ Getting more than just marketing: "10 times more" value than she expected and paid for.
→ Having two coaches in every session with a mixed approach of marketing, consulting, and coaching.
→ Our honesty and telling her what she was doing wrong.
→ Being told clearly what to do rather than being given templates.
→ Our effective strategy.
"[I'd tell a friend] that it was an amazing experience, that it was fun with two young women. I am very proud that I followed my gut feeling and believed in Romanians, and then in really young women and didn't say oh my god to the experience of being open and vulnerable with you. And that if they need a real kickoff of their business, they should just hire you in a second with no second thoughts."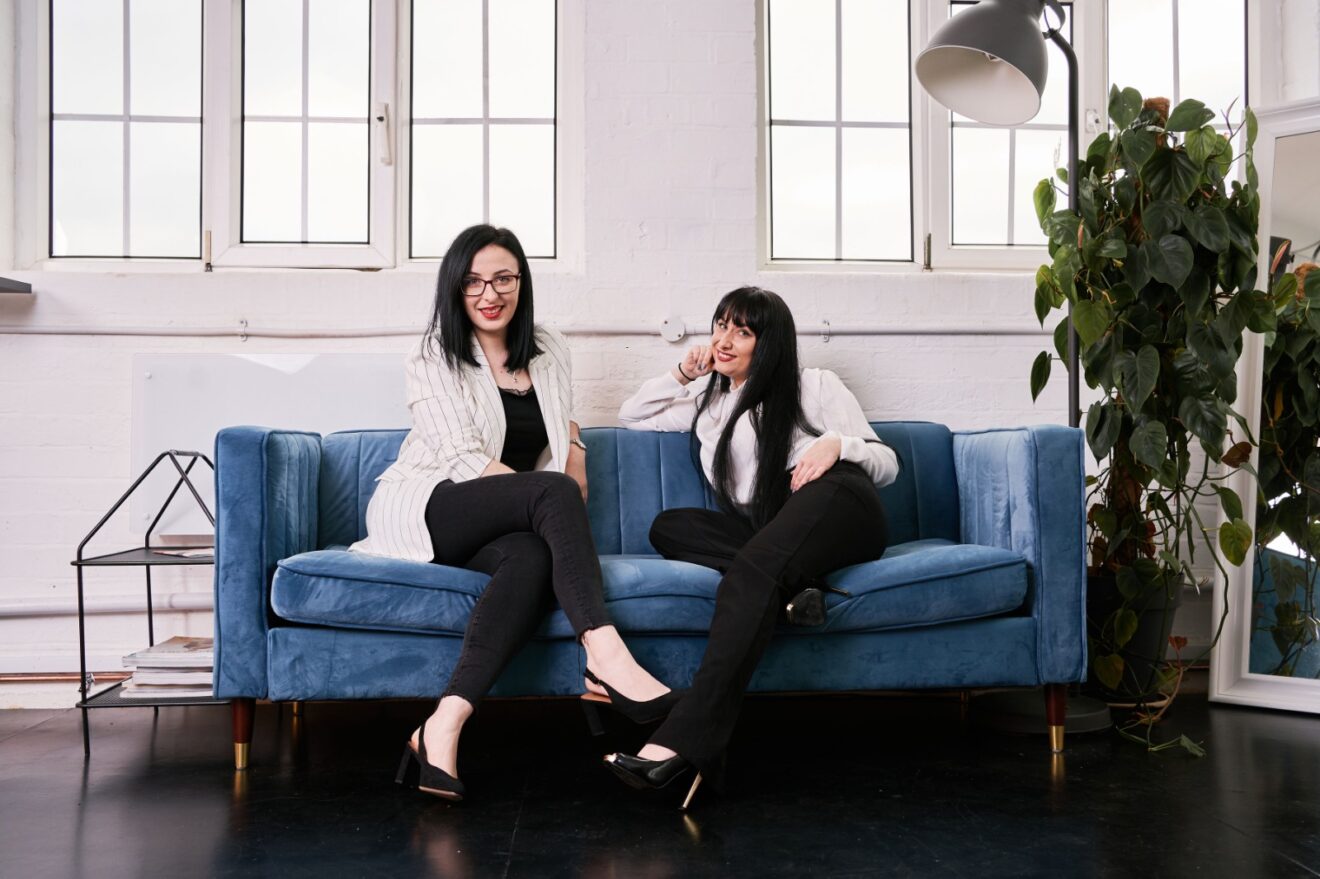 Like what you see? We'd like to hear from you!