YOUR TRUSTED CMO PARTNERS
We speak fluent business & marketing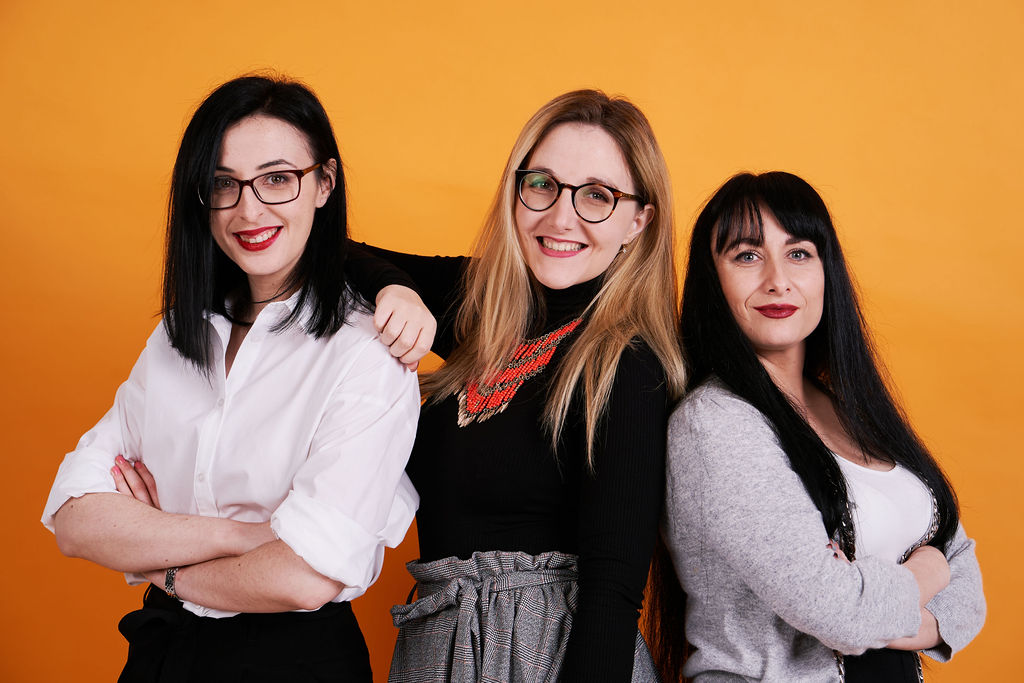 We are a fractional marketing consultancy and high-level business advisory firm
on a mission to empower committed business owners like you to achieve massive growth.    
We partner with you to ensure that marketing, strategy and execution translate into powerful results and change the course of your business for good.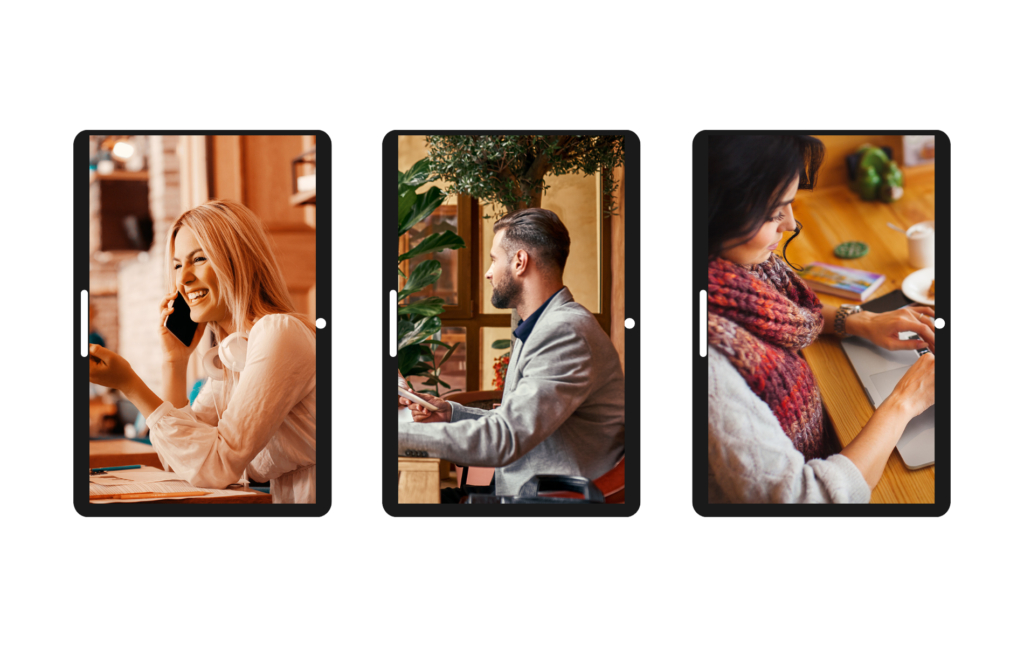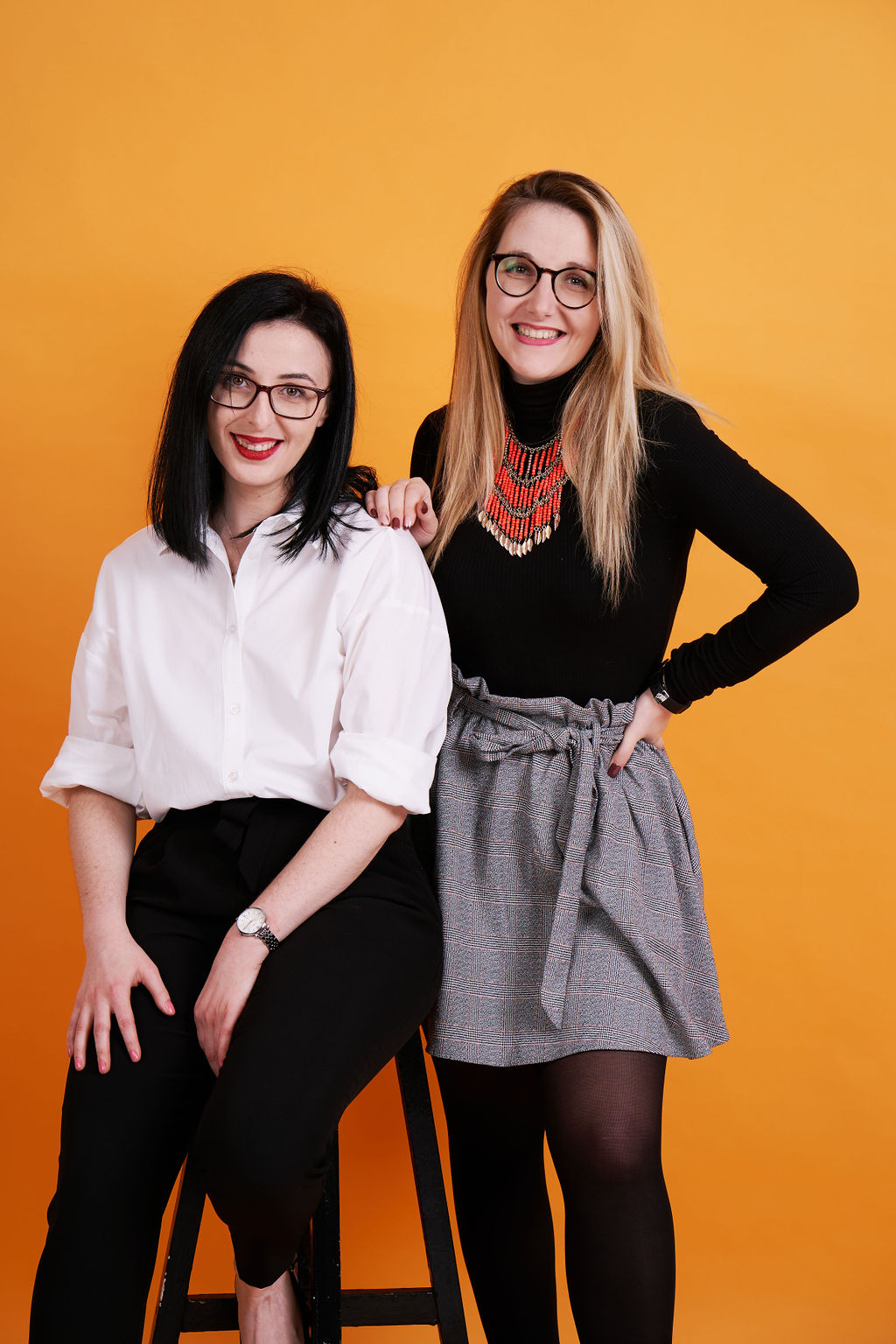 For 2 years, The Orange Notebook held a dream. It stayed safe within the pages of a notebook until we were ready to make a change.
The Orange Notebook is a business built by 3 Romanian friends who met at university in the UK. As every good friendship story starts, we could not stand each other on the first day.
We each studied Marketing in a different capacity and went on to build our corporate careers. 
Life wasn't perfect but we were getting by. 
One day while out for dinner, we got talking excitedly about what it would look like to have our own business. And so Corina pulled out an orange notebook and started making notes which turned into business plan.
As our risotto arrived, the orange notebook went back into the bag. It was to stay there for the next 2 years.
Climbing the corporate ladder was becoming a drudgery. Collectively, we faced discrimination, misogyny and  office games that led to absolutely no growth. 
Stress and anxiety started to affect our mental health. It was a far cry from the learning and growth we aspired to.  
And so we did what no one ever thought we would do. We quit our jobs to start a business. Just as the pandemic was settling in. 
We left the security of a job for the unknown with only 3 months of wages in the bank.
It was a make or break moment. All we had was an orange notebook. And a dream that we can do better!
From there on we focused all our energy into finding clients. And from month 3 we started paying salaries and investing back in the business.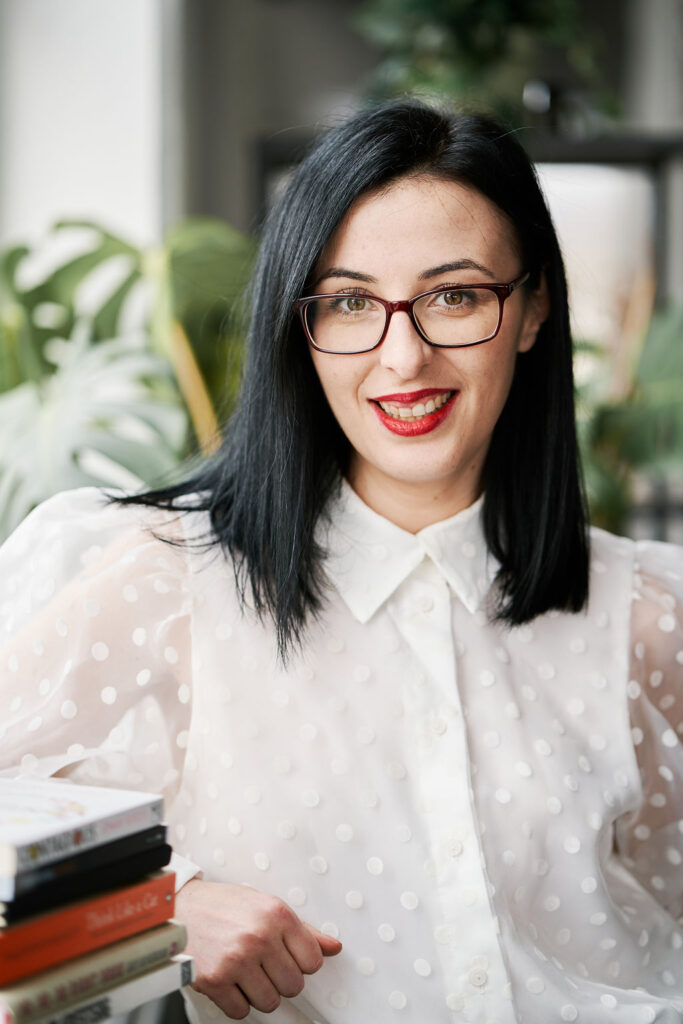 CMO Partner & Strategic Advisor
At The Orange Notebook, Corina is the caring, dedicated partner with a strong eye for strategy.  She makes sure our advisory and coaching sessions ALWAYS have a practical dimension. 
Our clients love the structure she brings to sessions and that at the end there is a clear action plan for them or their team to implement. It brings clarity and focus to the work we start in the strategic sessions.
Outside of the session, Corina is the one that oversees marketing project execution, quality reviews and mapping out the strategy to be sure we meet the client where they're at. 
Corina has nearly 15 experience in marketing, a degree in Marketing, Advertising and PR,  a distinction-fledged MBA. She is the happiest when clients achieve an incredibly tall vision because she tactically broke it down into 60 or 90 days achievable milestones.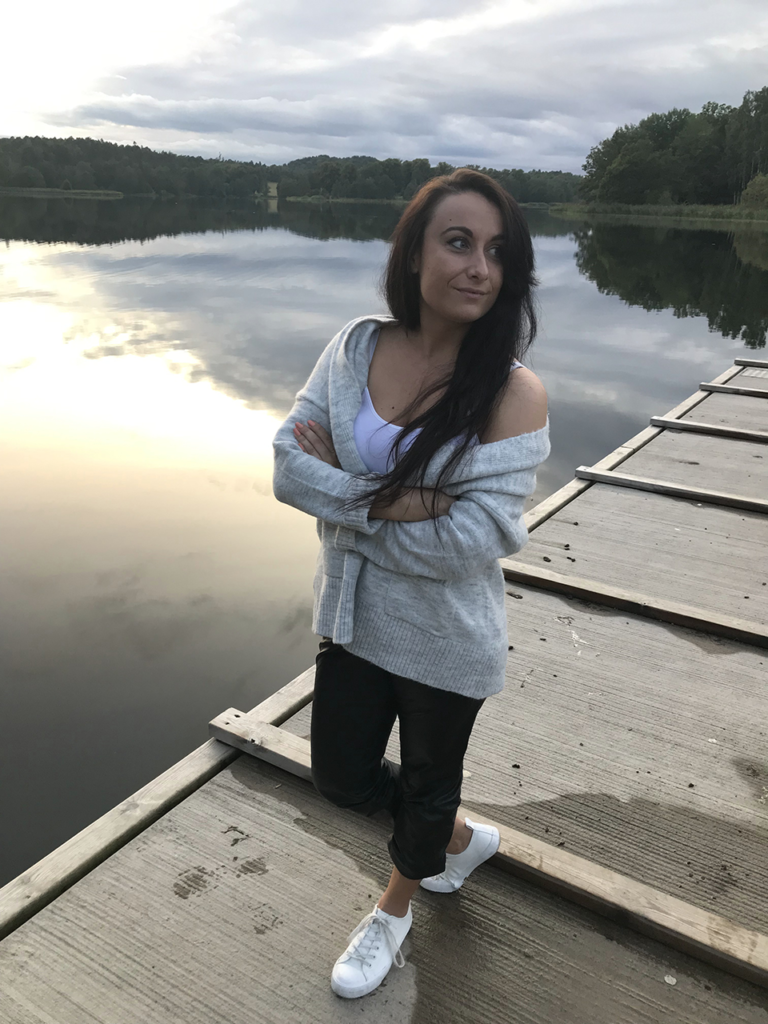 CMO Partner & Mindset Coach
Alina's background in storytelling means she'll always find a way to illustrate difficult concepts with a story.
With a passion for mindset, self-development and mental health she's able to spot patterns and explain a client's actions through a psychological framework that usually allays fears and brings peace. She's deeply passionate about finding answers, creating exercises or finding a tool to help clients change a difficult situation.
Alina takes the love for her clients and turns it into voicing the blunt truths, challenging their thoughts or actions and being willing to face discomfort for growth. All while being committed to caretake their vision of becoming the business leader they wish to become. 
Alina has over a decade of content and PR expertise, a degree in Marketing, Advertising and PR and has previously set up the entire PR department for a cybersecurity startup in the UK.

Likes double espresso with cold milk on the side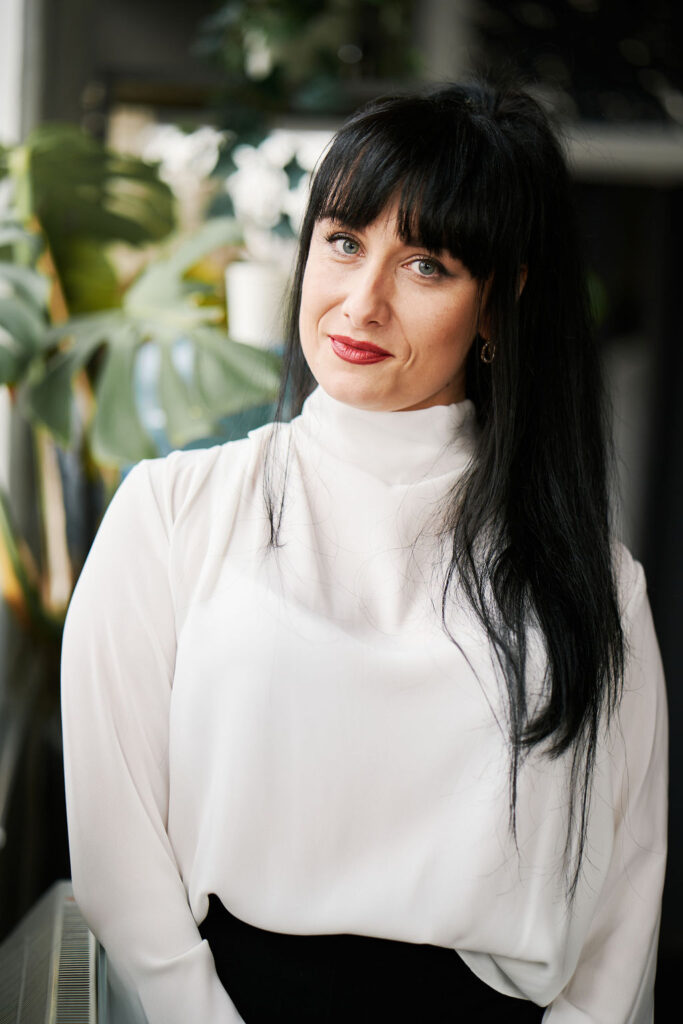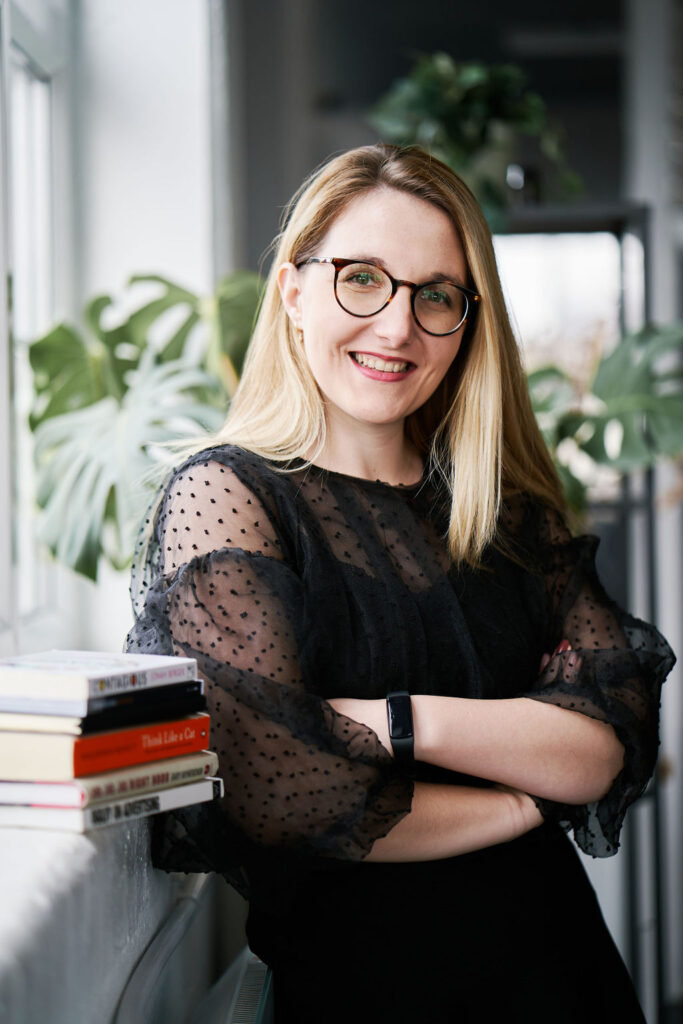 Your Web Brand Specialist
Beatrice crossed 3 countries to achieve her marketing degrees. She completed her first one in UK & Spain, finally settling on Stockholm for her Masters in International Marketing. Her thesis was THAT good that got the Master Award 2020. But that's not all.
While studying, she honed her marketing skills working for a travel agency, achieved a coveted internship with global corporate, Phillip Morris and transformed her love for Insta-perfect pics into a passion for design.
She's the fresh, educated Millennial that brings creative direction to any brand marketing campaign. Her special superpower is to find the aesthetic value in anything.
Grab a coffee and let's discover myths, misconceptions and branding lessons that no one ever thought of!