Why would you need a brand checklist? Well, a strong brand takes time, patience and consistent work (we too struggle with the patience part!). It just feels like you take your eyes off the ball for a second and your pool of future clients soon forgets you.
And let's be honest it's not like you don't already have 1000+1 things to do as an entrepreneur. Keeping on top of your brand fundamentals, it's just one more thing that's piling up! Plus, it all sounds so confusing you don't even know where to start with it…
So to help make things a bit easier, we came up with a pretty complete brand checklist. In fact this is exactly the strategy that your branding agency or marketing department would take care of! But until either agency or team comes to happen, here is a manageable, bite-sized strategy that you can definitely implement!
We wanted to make this post as interactive as possible, like a mini-workbook that will truly help you! So here are some questions we will answer together in this post.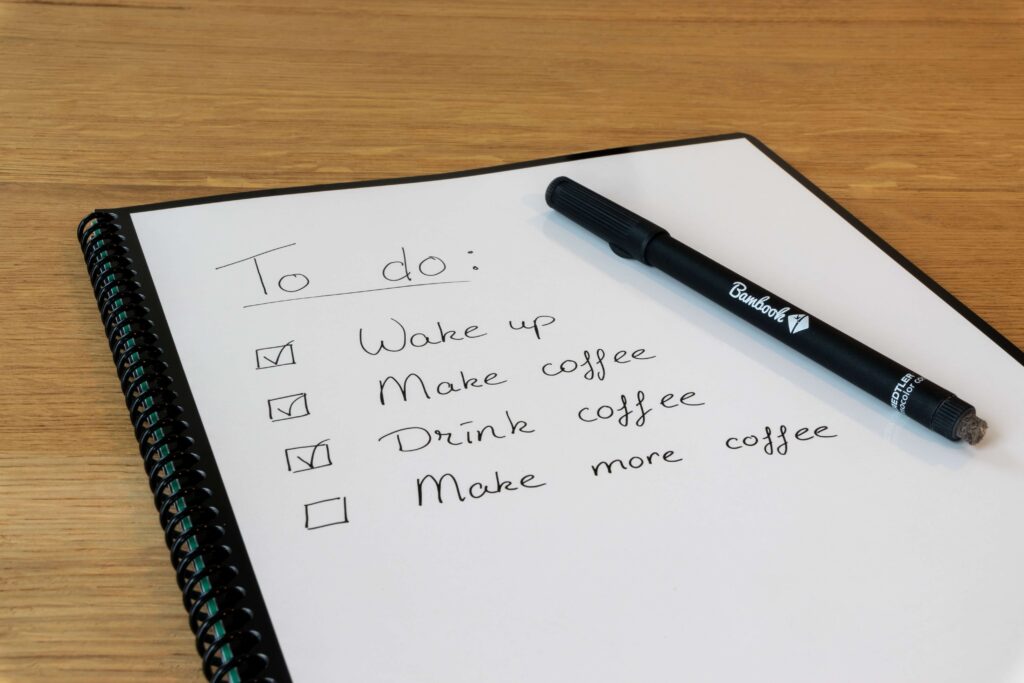 Keep reading to find questions, insights, templates and activities that you should add to your to-do list to boost your brand up!
1. The brand identity that represents you
? YES -> Great news! Just check it again every 6 months
? NO -> Try answering these questions:
What is my biggest dream for this business?
What values should my business have?
What gets me up every morning?
? TRY THIS: Now take a step back, are all these answers reflected in your business identity? If not think about your brand mission, values or tagline. Are they reflected on your website? Do they speak to your identity. Are they they telling the world how much you love what you're doing and why is the work you do important to you? If not, we can help!
2. Do you know your ideal clients?
? YES -> Perfect, just review it once a month! Your ideal client is quite likely to change often. Especially for a business right at the start.
? NO -> Check out these prompts:
Who needs your services?
Who can pay for your services?
Already have ideal clients? What makes them such a perfect fit for you?
? TRY THIS: Pick one competitor you admire. Check them out on IG or LinkedIn, or wherever they have a built a significant following. Look at their last 3 -5 posts, check out the people commenting. Most likely, this is where you'll find your ideal clients.
3. Is your positioning strong enough?
? YES -> Great news! Make a note to check it again in 6 months' time.
? NO -> If you never thought about positioning, try these:
a) Who is your brand for?
My brand is for ________ (insert ideal client)
b) What do your ideal clients need?
My clients need ________ (insert the change or benefit your service brings to your clients)
c) How is your brand different from your competitors?
Unlike others out there, I am the only one offering ________ (insert what's unique about your brand)
? TRY THIS: Piece all these answers together and you will have your positioning statement. So whenever someone asks "what's special about you", you'll have your answer ready!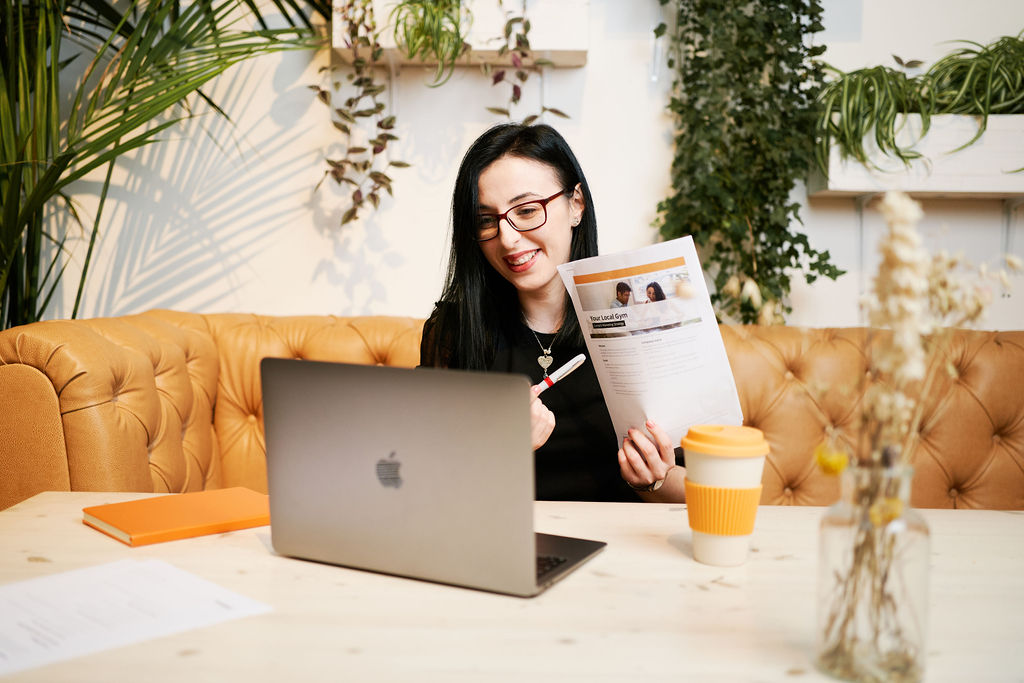 4. Does your offer suite support your goals?
? YES -> Keep it up! Nothing to do for the next 3 – 6 months.
? NO -> Not sure? Take a look at the following statements. True or false?
a) I have no idea how many clients I need to have to make a comfortable income
b) I have lots of offers so that there's something for everyone
c) I have lots of clients, but I have no time to breathe anymore
d I can't take anymore clients, but if I don't I can't grow anymore – I'm in a catch 22
e) I have some offers but literally every client wants something different
If you answered mostly TRUE there is a chance you may not have the right offer suite. If you answered a mix of TRUE & FALSE, chances are something about your offers is right (selling like hot dogs, one best-seller etc.) but it doesn't bring you any closer to making your business goals come true. In this case, it could be your pricing is too low.
? TRY THIS: To make sure your offer suite supports you and your goals for the business, work in reverse. Go from What's you no. 1 wish from your business? to thinking what's the biggest obstacle stopping you from achieving it.

E.g. I wish my business could make me more money -> Troubleshooting: could it be that your prices are too low?
E.g. I wish I could have more time -> Troubleshooting: you may need to reconsider your 1:1 work
E.g. I wish I could scale my business -> Troubleshooting: you may need to look at heavy-lifting funnels or create passive income offers
5. Does your website communicate the right message?
? YES -> Great news! Just check it every 3 months.
? NO -> Not sure? If you think your website is lovely but you're not sure if it says the right thing, in the right way… take the friend test! Load up the website on your mobile and pass it over to a friend:
a) Within 5 seconds your friend should know what this website is about
b) Within 10 seconds your friend should be able to navigate from your homepage to find more information about a particular topic (your services, your special offers, or your story)
c) Within 20 seconds they should be able to find a button with a clear CTA that helps them navigate your site
? TRY THIS: Use a tool like Hotjar (the freemium version is still pretty amazing) to track visitors on your website!
6. Does your social media bio communicate the right message?
? YES -> Great news! Just check it every 3 months to make sure it's still relevant!
? NO -> Not sure? Answer this:
a) Is your name clear (if you're a personal brand)?
b) Is your business category clear?
c) Do you state who you help and how?
d) Do you have an easy-to-access menu / link in bio so that people can navigate to your website?
e) Do you have a clear Call-to-Action?
? TRY THIS: If you feel that your bio could be a bit clearer but you're not too sure where to start, use this template:
Josie | Social Media Manager
Social Media Agency
I help conscious entrepreneurs manage their social media presence.
Full account management ↔️ best prices!
Check out my full services here ?
www.your websitehere.com/menu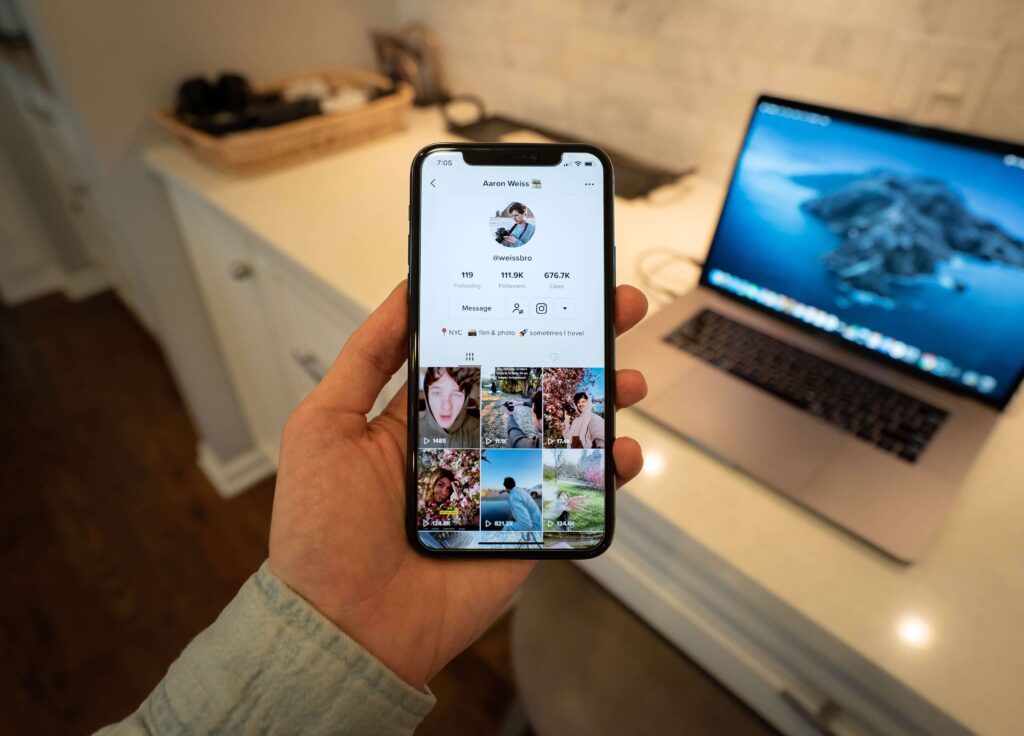 7. Does your content promote the right things to your audience?
? YES -> Wonderful! Simply check weekly (if you don't have a content plan) or monthly (if you do have a content plan).
? NO -> Not sure? Check out the following statements. True or false?
a) My content is personal and it represents me
b) I often talk about my personal life and daily glimpses into my business
c) Someone else does my content. I don't care what gets posted as long as something is posted
d) I often sell in my content (newsletter, blog, social media post, story or video)
e) My content plan has clear themes and pillars that resonate with myself but also with my audience
If you answered mostly FALSE, then it may be that your content is not quite as tailored to your audience as it should be. Today's consumer doesn't buy into the generic, corporate newsletter anymore. Instead it expects brands (yes, even the corporate ones) to get more personal and intimate than ever.
? TRY THIS: If you never planned your content, you might find it useful to consider a tool like Asana or Airtable to get things a bit more organised. That will make things more clear.

To come up with the right topics try a mindmap. Not sure how? Drop us a DM! That's what we specialise in!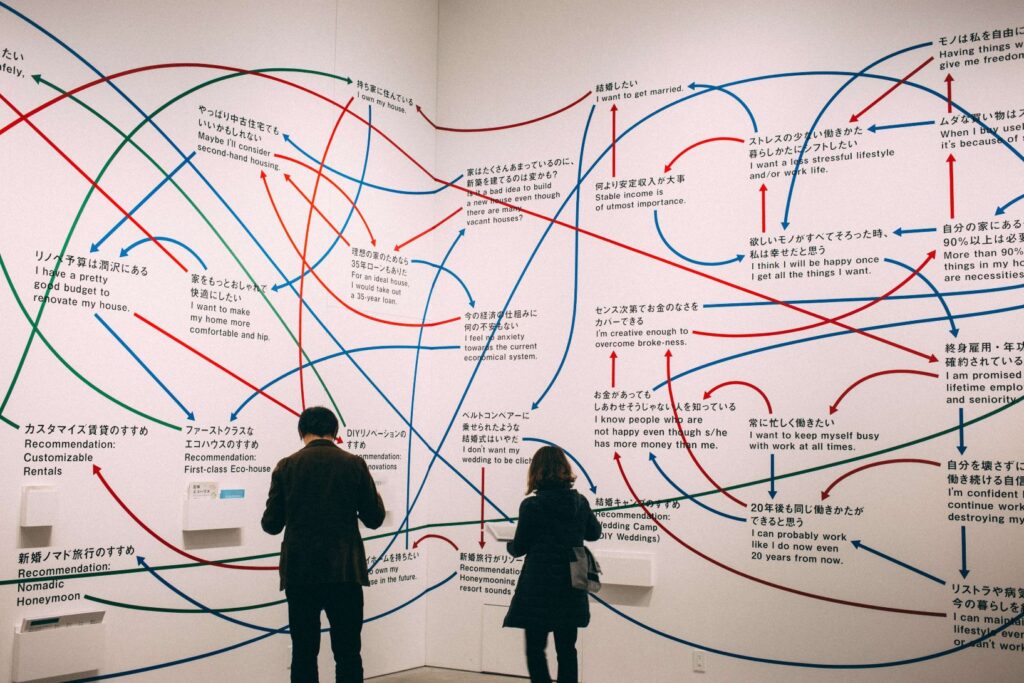 8. Is your SEO up to date?
? YES -> Fantastic! Just check in every 3 months based on your monitoring data & reports.
? NO -> If you never did any SEO work, start by thinking about this…
a) What is the main topic I want my website to be about e.g. pet food
b) What is the niche I serve e.g. nutritionally balanced cat food
c) What do I want to be known for e.g. cat nutrition expert, sustainably sourced food, cat allergies and sensitivities?
? TRY THIS: Use these answers as a topical map for your SEO keywords. Once you know what you want to rank for (i.e. what should Google recommend you for), assess each page and see if there is enough content for each topic.

Not sure where to start with SEO? We can help ? Drop us a line on Instagram, LinkedIn or book a 30 min call!
9. Do you have a solid onboarding process?
? YES -> Great! You're an SOP expert. In this case you simply need to check every 6 or 12 months to add or remove stuff.
? NO -> Consider these questions:
a) Have you got templates for client emails (proposals, follow ups, invite to discovery call)?
b) Have you got an onboarding package to make your clients feel like a VIP?
c) Are you clear about your boundaries and what expectations should your clients have from you?
If the answer is no, you might be missing out on an opportunity to make your clients feel extra special and cared for. But you could also miss out on making your boundaries clear right from the start of an engagement. In turn this could cause unnecessary stress, unreasonable expectations and assumptions that will leave you feeling trapped (such as answering emails at all times).
10. Are your lead generation efforts paying off?
? YES -> Amazing! That means you have a steady stream of clients, and that's great news! You should still set reasonable KPIs so that you can continue growing and check monthly or quarterly.
? NO -> if you're struggling with your lead gen process, try these steps:
a) What efforts have you tried so far? Any that have worked? Cull the activities that brought you zilch, step up the efforts that brought you something.
b) Are you paying for any lead gen activities? Take a moment to calculate your return on investment. If you're just about breaking even, it's time to stop paying for it and find something else.
c) Once you get leads, do you have a clear view of your next steps?
? TRY THIS: if you are struggling to reach out to your leads with a message that doesn't come across as a cold call, try and show genuine interest. People will always appreciate that. Check out this template:

Hey (name)!
I am (your name) and I want to reach out and say hi!
Just came across your post about (mention the topic of their post) and wanted to say (share your view about the topic. In my experience… (share a personal story).
Has this happened to you? (always try to have an open ended question to keep the conversation flowing)
11. Are your outreach & engagement strategies paying off?
? YES -> You're on the right track! Just make sure you keep an eye on your analytics to contantly improve and refine your strategies.
? NO -> Do you have any outreach and engagement strategies? Could be anything from attending networking events to LinkedIn outreach, guest posting, collaborations or media features. Now ask…
a) Are they paying off?
b) Are you investing time, money or both?
c) Are you being consistent or is it more like a one-off?
d) Is there a main strategy or are you trying and testing lots of things but quickly losing interest?
? TRY THIS: List all your engagement tactics out! Always be ready to shift to something else. But no matter which tactic you decide to go with, make sure you give it consistent effort for at least 12 weeks before evaluating and then trying something else.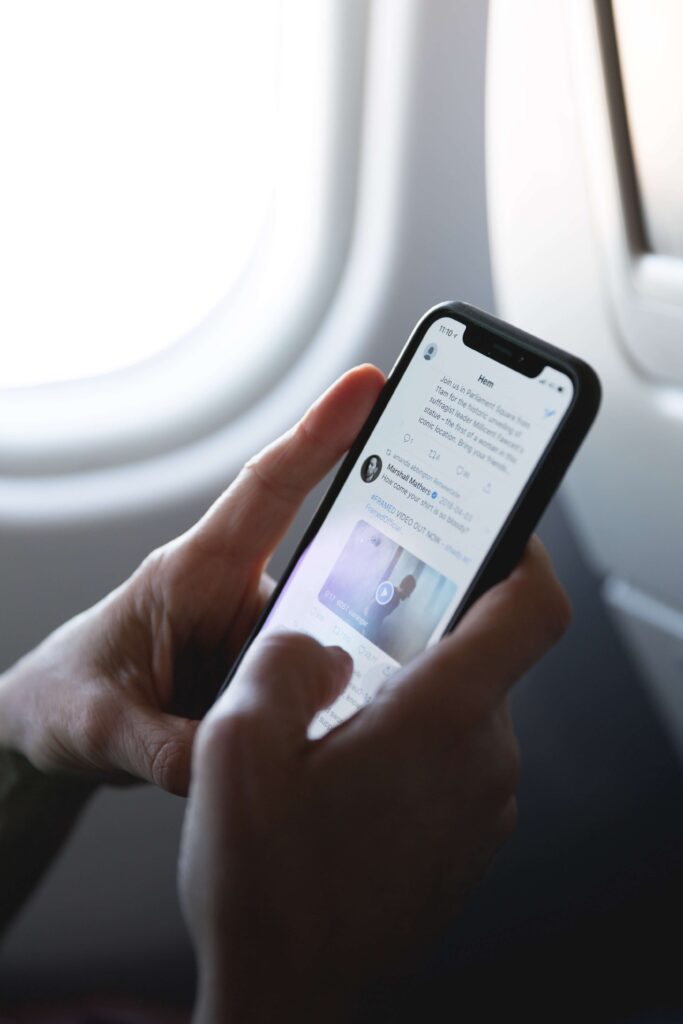 Have you started your brand checklist yet?
These questions are meant to help you get un-stuck (as our clients often are) and move forward with your branding. Remember that while you and your business are unique, your brand will continue to evolve and change as the business grows. That's why you will always need to check back in to see if things continue to be aligned.
The best strategies of the greatest marketers are to constantly analyse data and always look to optimise. Learn what works, do more of it. Be ready to do away with useless strategies. Fail often and learn from it! And if you want a tried-and-tested strategy we can help you set up your brand the right way if you're just starting out in your business, or help you grow your brand if you've been at it for a while.