Your brand identity is the key that unlocks the success to your business. We will discuss the reasons why working on your brand identity will help your business grow and also what happens when it's not done right. But first…
Have you ever felt more confident with a cool coat, or a pair of sunglasses on? You'd put it on and be ready to conquer the world? You like the image and you enjoy the status it brings.
But you wouldn't wear a coat that doesn't represent you, right? Nice as it may be, the Burberry style doesn't work for every identity, for example.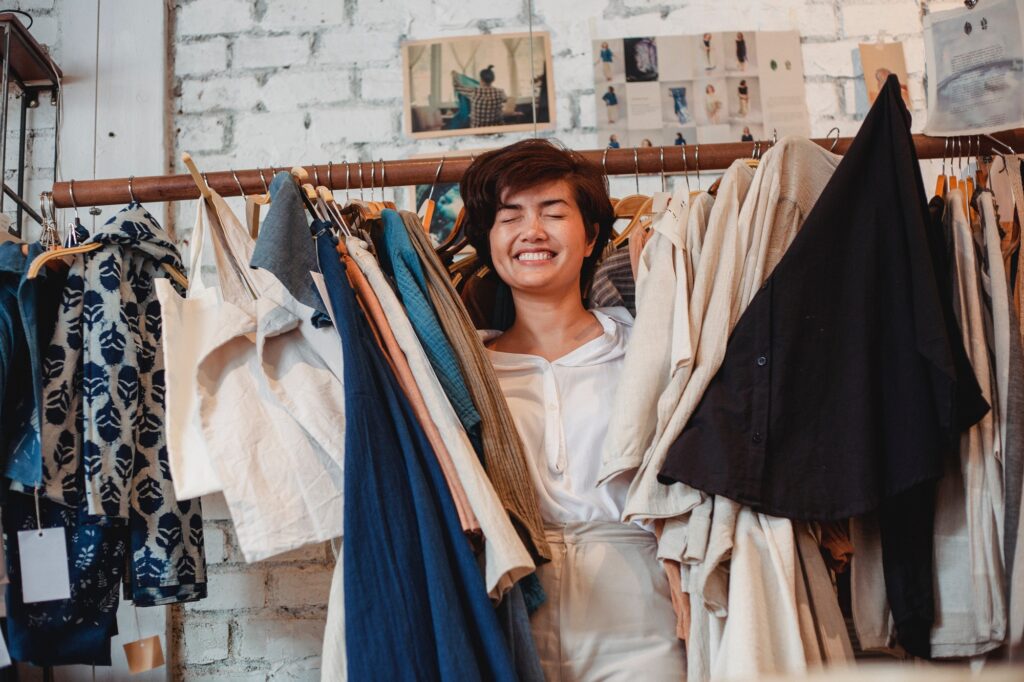 Similarly, in branding, we are constantly making efforts to build an image that is aligned with our identity. Still, most of our clients ask the following questions:
Do I really need to work on my brand identity?
Is it really that important?
Do I really need a brand identity?
The answer is always: yes, you need to. Yes, it is important. And if you too have doubts about the importance of your brand identity, here's a little story…
Recently, we had a client with a strong business, but struggling to convert really hot leads. Amy was in the finance sector and her leads were always qualified with a call. Her discovery calls were great she said, but after that, she would either get rejected or worse, ghosted.
The first thing to do was to look at her online presence. We spotted 3 problems:
No coherent brand identity – across 3 platforms she was communicating a completely different message. At times it didn't even look as if this was the same business.
There was no value proposition – instead of claiming her position of expertise, she was a jack of all trades, master of none. She wasn't giving her clients a solid reason to choose her instead of her competitors.
She wasn't talking about the transformation she can bring, the benefits of working with her, her methodology and processes
The verdict was clear: her clients were confused and couldn't connect with what she was offering.
The cause of this problem: lack of brand identity.
You can think a brand doesn't really bring you money. But not having one can actually lose you money.
Your brand identity influences every decision you make in your business and every action you take. If Amy's story didn't convince you enough, here are 3 reasons why working on your brand identity will help your business grow.
Getting clear on who you are helps you keep up your motivation
The entrepreneurial journey is a long one, full of ups and downs. There are moments when you feel pumped and moments when you feel disheartened. You need to stay consistent despite the ups and downs.
What will help you stay consistent is knowing and following your mission, values, vision, goals, etc. If you don't have those figured out, you will be running your business day by day without a goal in sight. It will be easier to then fall into the trap of procrastination, of giving up or going back to your 9-5.
You will also rob yourself of the satisfaction of achieving things. If there are no goals in place, how will you know you are on the right track?
Your brand identity will help you fight the shiny object syndrome
You don't have to say yes to every client/project cause not everything is right for you.
Knowing who you are and what you are trying to achieve will help you stay away from the wrong opportunities, it will help you craft your message to attract the right people and it will help you say no to clients who are not ready to pay for your service, who are too demanding or who you don't feel good chemistry with.
It's important to understand:
who you are first
who you want to work with
what values you look for in your ideal clients
A clear mission helps you set financial goals and keep you accountable
Your financial goals could be very personal like travelling or buying a house or maybe they relate to your mission and vision such as more freedom to volunteer, which is why it's important to have those figured out.
If you are an entrepreneur passionate about education and you want to build a school in Madagascar, you need to account for that expense. By having a clearly defined mission you are so passionate about, you can then set a financial goal and start saving every month or find investors to support you.
These are only 3 of the reasons to start working on your brand identity today.
And if you're wondering what happened to our client, after we defined her brand identity and clarified her brand message to align with her clients' needs, she got 2 new clients in only 1 week.